Immersive Tile & Ceramics Experience
October 3-7, 2019
in San Miguel de Allende, Mexico
Stampworthy Travels x Clay Imports
The backstory
Stampworthy Goods is an Austin-based company that refurbishes furniture with Mexican tile and fabrics. This past year, in addition to selling home goods, we launched Stampworthy Travels as a way to bring our customers closer to the artists, designers, and weavers that produce all the materials.
Naturally, this led to a conversation with our Austin-based partner, Clay Imports, about ways to incorporate their tile-making facilities in San Miguel de Allende into an immersive ceramics and design experience.
Some of the highlights include:
a curated design tour of picturesque homes in San Miguel de Allende,

a tour of Clay Imports's tile making process,

designing your own ceramic piece to bring home,

a private welcome dinner,

a winery visit…
Okay, okay the list goes on! We're incredibly excited to launch this experience to the public.
What's included
Accommodation

4 nights accommodation at The Brooklane including 4 breakfasts

Airport Transfers

Airport transportation to and from Queretaro, MX (QRO) or León (BJX) on arrival (October 3rd) and departure (October 7th). *In order to take advantage of the complimentary airport transfer, please ensure your arrival is between 10am-5:30pm and your departure can be scheduled for anytime on the 7th.

Curated Design Tour

Design tour of dreamy spaces within San Miguel led and curated by The Good Abode

Welcome Dinner

Welcome dinner & drinks with local chef

Tile Painting Workshop

Clay Imports Tiles & Tacos: Tile painting workshop with taco lunch included

Tile & Ceramics Tour

Clay Imports Tile and Ceramics Workshop (with option to customize tile and ship back to the US at a discounted rate)

Winery Visit

Lunch and wine tasting at a Guanajuato Winery
Optional Add-on Activities:
Hot air balloon ride (price $150 per person)

Horseback riding ($90 per person)

Private yoga class ($20 per person)

Tacos and Tequila Walking Tour (appx $70 per person)
Not Included:
Airfare

Visa fees and services (for authoritative, up-to-date information please contact the Embassy or Consulate)

Travel insurance (strongly encouraged)

Optional add-on activities

Additional meals and costs not previously mentioned
Room Options
Double Occupancy Room

The double occupancy room includes one king bed with an ensuite bathroom

Single Occupancy Room

The single occupancy room includes one double bed with an ensuite bathroom

Double/Triple Occupancy Suite

The suite includes one king bed with an additional living room space with a single bed. Ensuite bathroom is also included
Payments:
A $400 deposit per person is taken at the time of booking and the remaining amount is by due August 4th (60 days prior to departure).
Cancellations:
Any cancellations by you will result in the loss of your deposit and other monies paid to us for your trip. For this reason, we strongly recommend you have comprehensive travel insurance for every traveler within your group that includes cancellation coverage in case anything prevents them from joining the trip.
*Must be 18 or older to participate
by Stampworthy Travels
& Clay Imports
We encourage you to book early! We are capping the trip at 11 spots, and Stampworthy's previous trip sold out quickly.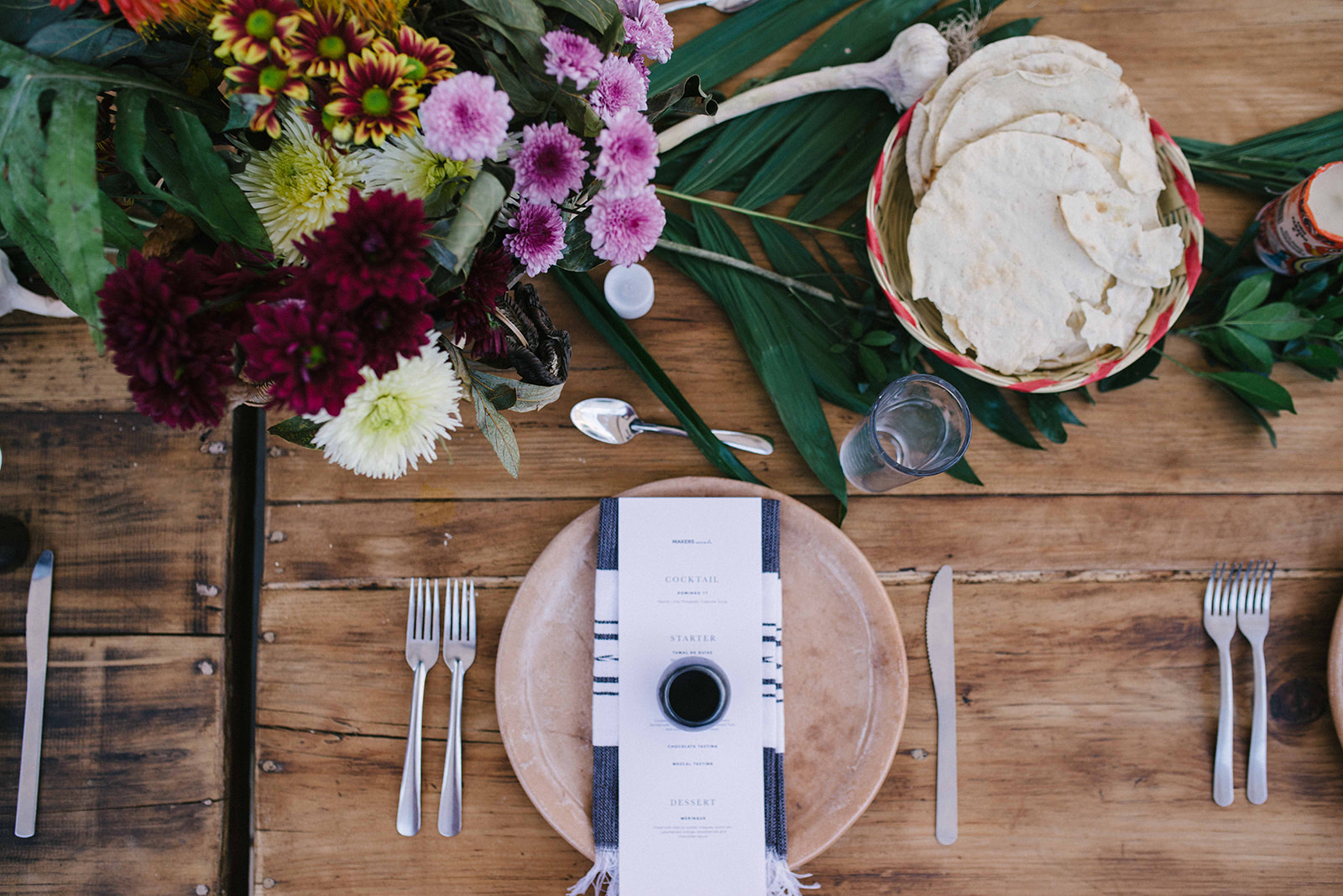 Day 1: Arrival and Welcome Dinner
Meals Included: Dinner
Arrive in Queretaro, MX (QRO) or León (BJX).
In order to take advantage of the complimentary airport transfer, please ensure your arrival is between 10am-5pm.
Once you're settled, enjoy a welcome dinner to get acquainted with your fellow travelers.
Day 2: Tile Making and Tacos!
Meals Included: Breakfast + Lunch
Enjoy a fresh breakfast at your hotel
10:00 AM: We head to Hidalgo to learn about the traditional tile making process. Afterwards, you'll get to paint and design your own tiles on the stunning rooftop (taco lunch included).
Enjoy the rest of your day to your leisure! Check Stampworthy's SMA guide for recommendations on shops, mezcalerias and restaurants.
Day 3: Design Lovers' Dream
Meals Included: Breakfast
Enjoy a fresh breakfast at your hotel.
The morning and early afternoon are yours! Take advantage of one of the add-on activities - a hot springs visit, hot air balloon ride, yoga, or horseback riding with stunning views.
In the afternoon - you'll go on a Design Home Tour and get a private inside peak at some of the most stunning homes and boutiques in San Miguel de Allende (2.5 hours).
Day 4: Do-it-yourself Ceramics Tour
Meals Included: Breakfast + Winery Lunch
Enjoy a fresh breakfast at your hotel
10:00 AM: Return to Hidalgo to visit a modern tile production factory. Learn how the artist repurposes their leftover clay to make homeware ceramics such as vases, bowls, and planters. Afterwards, you'll be able to make your own vase, bowl or planter to take home!
On the road back - we'll visit a winery on the famed "Winery Road" for lunch and a wine tasting on the way back to San Miguel.
Meals Included: Breakfast
Enjoy a fresh breakfast at your hotel
Say "ciao" to San Miguel and you'll be driven to Queretaro, MX (QRO) or León (BJX).
5% of Trip Proceeds
5% of all trip proceeds go to a nutrition project in Guanajuato that focuses on eating choices and heath education to La Casa de Las Nubes, a community driven project in an unregistered zone of Guanajuato with no access to water and exposure to the cultural dynamics of poverty. The program seeks to educate via food classes with a nutrition professor from the community and gives out weeks worth of groceries per workshop so they can practice recipes at home.
Chat with us (bottom right corner) or shoot us an email
You can also check out our FAQs on the Stampworthy Travels x Clay Imports 2019 Experience.
Happy Travels!
TERMS & CONDITIONS
Documents, Personal Identification, Vaccinations
Traveler is responsible for all required travel documents including passport, visas, entry or exit fees, and vaccinations. Traverse does not cover the cost or assist in obtaining any of the above, and reserves the right to collect information on all.
Photography & Videography
By agreeing to Stampworthy Good's Booking Terms and Conditions, the Trip Participant gives Stampworthy Goods permission to use photos taken of him/her during the trips for promotional purposes and in any other medium Stampworthy Goods chooses.
Acceptance of Risk
By booking with Stampworthy Goods, the Trip Participant acknowledges that he/she is aware of associated risks with such unique travel and agrees to release, indemnify, and hold harmless Stampworthy Goods from any and all liability and responsibility arising out of, resulting from, related to, and/or caused in whole or in part, by bodily injury, illness, or death, whether such was the result of intentional or unintentional acts.